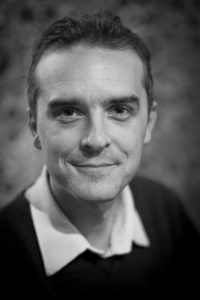 Vaidya Lionel Narendra Das
Bachelor of Ayurvedic Medecine and Surgery,
graduated from the Ayurvedic University of Gujarat, India.


Narendra Das, or Lionel Poirot of his legal name, studied and practiced Ayurveda at "Gujarat Ayurved University" for six years.

His university training follows the curriculum of the Indian Ayurvedic physicians or "Vaidya*". The training is delivered in English and Sanskrit.

Narendra Das studied the classical medical texts of Ayurveda, studied the philosophy, history and the eight specialties that count on this art of living. He practiced in the two Ayurvedic hospitals of the city of Jamnagar for several years. In addition to his academic years, he has improved his practical knowledge with traditional healers in South India. He was able to study among other things the science of the Nādi Pariksha (pulse) as the Lada Vidya teaches. The Lada Vidya is a form of Ayurveda still practiced by rare traditional nomadic Siddhar lineage doctors in southern India. In close contact with his masters, he continues to train in a traditional way in Kerala.
*Vaidya: "Traditional practitioner" in Ayurveda.