For the day
A fresh, lemony taste for the day.
Sanskrit : Divya = that which is perfectly made
Divya
For the day
Ecology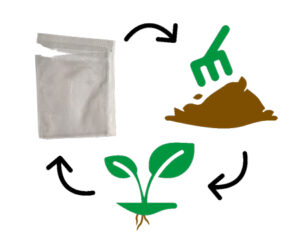 Our freshness envelope, despite resembling plastic, is made from cellulose therefore

compostable

.
Our teabags and string are also compostable.
Our tag is made from recyclable PEFC™ paper.
Note: we sell the majority of our infusions only in tea bags and not in bulk. The difference in density of the ingredients would make the heavier ones fall to the bottom of the container. Thus, the mixture would lose its homogeneity and the medicinal proportions would not be preserved.
Ingredients
Green Cardamom*
–
India / Guatemala
Lyophilized lemon*
–
Spain / Italy
Ginger*
–
Indonesia
Hibiscus*
–
Burkina Faso
Black pepper*
–
Sri Lanka / India / Madagascar
*: From organic farming

Taste

Fresh and fruity, brings sparkles to your day!

Preparation

Use a tea bag of Divya for 200 ml of boiling water.
Steep 8 minutes.