About us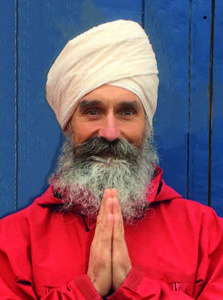 It's a long story that starts in the late eighties when we use to sell Yogi Tea Original (it was not yet called Classic) in the Kundalini Yoga non-profit organization based in Sisteron, south France. Yogi Tea was imported from Hambourg in Germany where it was produced by Golden Temple Natural Products. Michèle, the Treasurer of the organization, then reminded us that it is not legal to practice business as a non-profit.
Thus, in 1994, I suggested to create a Limited Liability Company called Golden Temple, like the manufacturer of Yogi Tea in Hamburg. The first years of the company were only volunteer work. The aim was to make Yogi Tea well known, serving it every week-end during spiritual events, such as the visit of His Holiness The Dalai Lama in France.
Then, in July 2003, in Chamonix, we introduced Yogi Tea to mountain sportsmen.
In 2005, the company earned enough money to create its first job. Yogi Tea was soon a success, everything speeded up, and we finally became prosperous.
In 2006, a graduate from the Herbalist School of Lyon working at the herbal store "Des Racines et des Herbes" in Grenoble, called me for advice before leaving for India to study Ayurvedic medicine for several years. From then onwards we stayed in touch.
In October 2014, when he returned to France, I immediately offered him a job. My ambition was to create a series of authentic Ayurvedic herbal teas.
Narendra Das started to work and composed 12 Ayurvedic teas.
The launch of these new teas was also the opportunity to redesign everything in an environment conscious way. Such as selling individual teabags, without a box.